Listen to our introductory episode.
A sneak peek at what to expect from Melanated Conversations. This show is a weekly dialogue on all things relating to the black woman's perspective from the black woman's perspective. In this episode, hosts Terrian & Yana provide insight to the creation of the podcast. .
Our Narrative From Our Perspective
Melanated Conversations was created out of the desire for a sisterly community that fosters positive and authentic expression of our voices on topics that we experience daily.  Our stories are not often expressed from our lens, therefore we shift this narrative and amplify our voices to topics with our perspectives in mind.  This is a space for our queens who desire support, community, and upliftment.
Every Monday, we connect and share our experiences, highlight our melanated achievements, and inform and arm you with resources to assist you along this journey.
Recent Episodes
---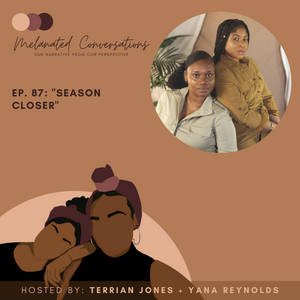 Welcome to the season 5 wrap-up! We are so thrilled we were able to pull off an amazing season, even during difficult times. In today's wrap-up, we will be speaking...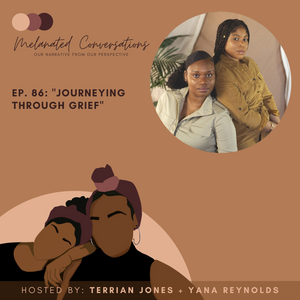 COVID has definitely got us thinking about grief, hasn't it? In today's episode, we are going to be talking about journeying through grief. Grief is a dark subject to speak...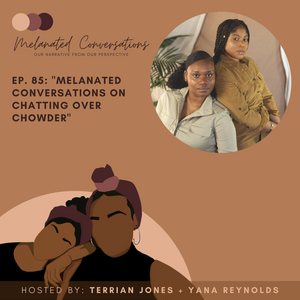 This week, we decided to do something a little bit differently. We are turning our mics over to our sisters in podcasting Bethany and Sharoline. We were a guest on...
Be Our Guest
Want to amplify your voice? Have a story you would like to tell? Interested in being a guest on Melanated Conversations? Sign up to be a guest on the podcast. Fill out our guest form, and if we have an opportunity for you to appear on the show, we'll be in touch!
Keep the conversation going. Donate to help us keep amplifying the voices of our Melanated Queens.
Continue to help amplify the voices of black women by becoming a patron member. Your donations help to keep the conversations going.